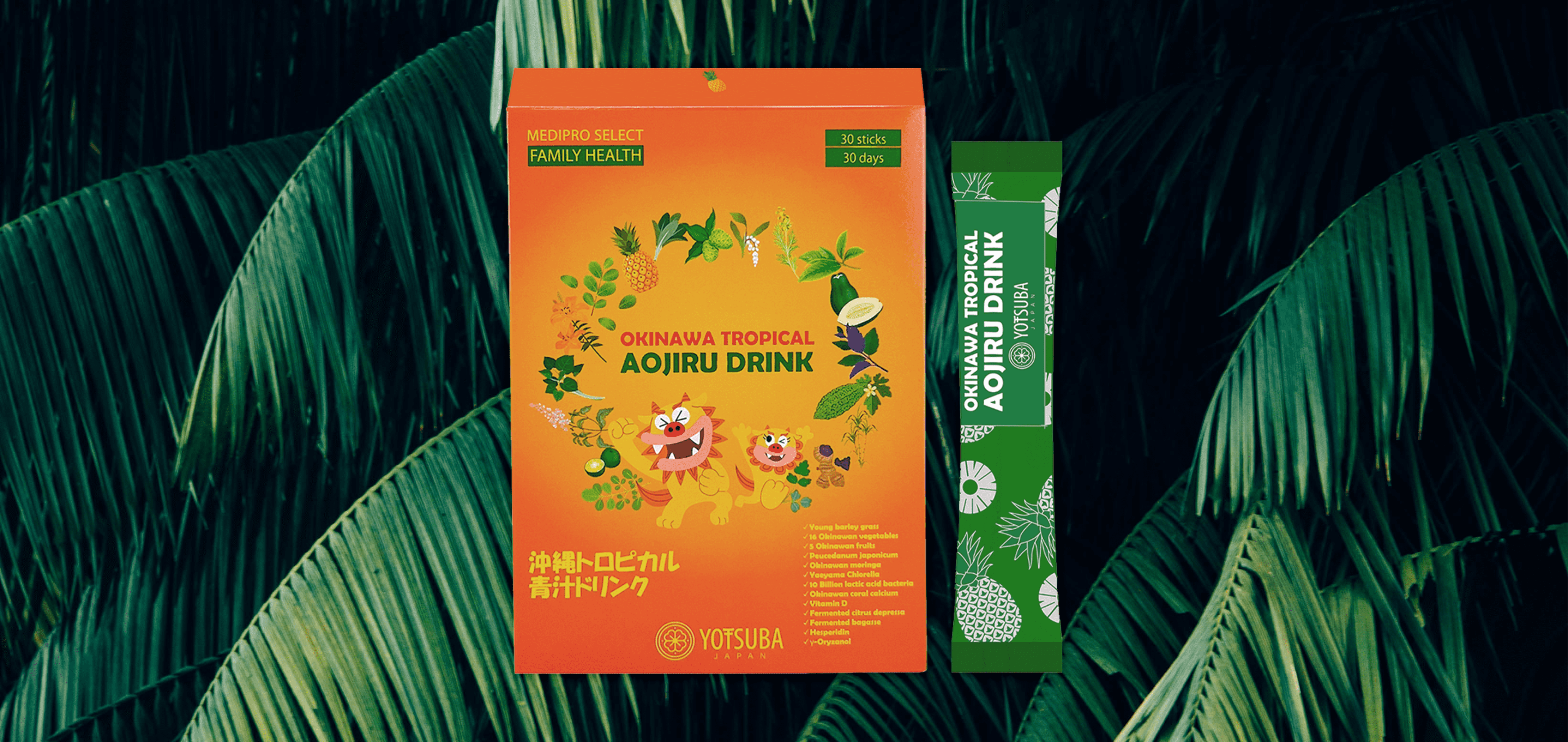 New product – AOJIRU TROPICAL OKINAWA DRINK for the whole family
Introducing our newest product, the AOJIRU TROPICAL OKINAWA DRINK, perfect for the whole family to enjoy! This delicious drink is packed with essential vitamins and minerals derived from natural vegetables and fruits, providing a healthy and nutritious boost to your daily routine.
Our unique blend features young barley leaves, moringa, 18 types of Okinawan vegetables, 10 million lactic bacteria, coral calcium, fermented fruits, hesperidin, y-oryzanol and more, creating a perfect balance of nutrients to support your overall health and wellness.
With a refreshing tropical flavor, this drink is perfect for those looking for a tasty and convenient way to supplement their daily nutrition. Whether you're on-the-go or simply looking for a healthy drink option, the AOJIRU TROPICAL OKINAWA DRINK is the perfect choice. Try it today and experience the benefits of natural, whole-food nutrition for your whole family.